Welcome to THE JOURNALING SELF-LOVE STORE!
THE WRITE TOOLS FOR YOUR TRANSFORMATION!
JOURNALING POWER WORKBOOKS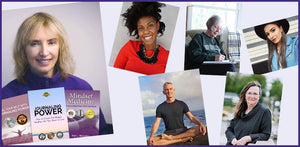 MARI'S JOURNALING SELF-LOVE SESSIONS
Jumpstart your personal healing, growth and transformation when you partner with Mari, Founder and Personal Growth Mentor of CreateWriteNow.com.
You'll create your own Journaling For The Health Of It® Practice that supports and inspires you to accomplish your goals and experience the happy, healthy life You want to live.
SCHEDULE NOW