Love Your Body in 28 Days - A Journaling For The Health Of It®️Book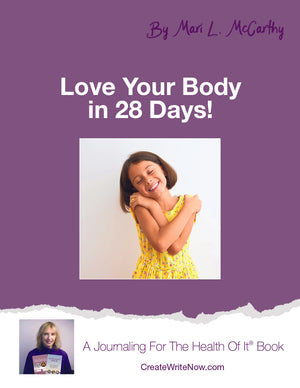 Being unhappy with your weight often impacts other areas of your life, causing stress, anxiety, and sadness.  Countless books and programs focus on dieting for weight loss without ever getting to the heart of why we gain weight in the first place.
Gift yourself this gentler approach - and learn how you can use journaling to create true, lasting change.  Packed with 28 days of daily journaling prompts, ideas and encouragement, each day addresses a different aspect of body image and diet, providing writing exercises designed to make it easy for you to form new habits and achieve greater health!
Discover how Renee benefited from using this workbook:  Review of the Love Your Body in 28 Days Course