Build a Lasting Journaling Practice in 14 Days - A Journaling For The Health Of It® Book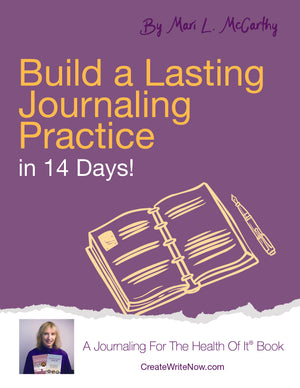 This course is for anyone who is new to journaling as well as for experienced journalers who wish to restart a daily journaling practice.  Journaling changes everything - and this course will show you how.
As you work your way through daily journaling exercises, you'll learn to use all the tools and techniques you need to build a lifelong journaling practice and help you:
Establish your own personal journaling style
Build writing habits you'll want to keep up
Overcome common challenges
Relieve stress and have more fun
Nurture your physical, mental and spiritual health
Take this course and find out how journaling can be used to set and reach your goals toward happiness, health and fulfillment.