53 Weekly Writing Retreats - A Journaling For The Health Of It® Book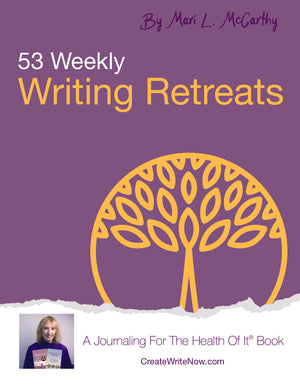 This journaling course is designed to help journalers make time for self-exploration and personal growth, by providing prompts that allow time for reflection.
Start learning from your past -- and stop living in your past! Create a healthier relationship with YOU!  Healing your psychophysical wounds.  Replace your self-sabotaging inner critics with compassionate Inner Coaches.