12 Day Guide To Morning Pages - A Journaling For The Health Of It® Book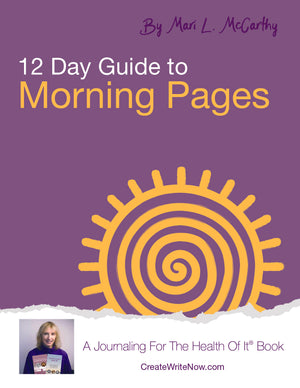 Like a proper diet, a Morning Pages practice is a key component of better physical and mental health, greater energy, and an overall feeling of well-being.
From the Introduction:
"We are in a continuous struggle against worries, fears, doubts and other distractions that clutter our minds and block our creativity. We obsess over the lukewarm performance review at work. We give into our own negative self-talk. We stress over the messy house and the bills that need to be paid."
Originally espoused by author and creativity expert Julia Cameron, Morning Pages give us a release for these thoughts – they provide a necessary "brain dump" that allows us to clear out the bad and make room for the good."
Devote twelve days to this gentle introduction to the daily habit that will change your life!